Building the Future of Building
It's not often that you get to say that you're helping to build an entire industry. But that's what it's like working with the team at Prefab Logic.
Prefab Logic is a Boise-based modular construction consultancy firm founded by Rick Murdock and Curtis Fletcher to help builders, architects, and developers build in a smarter, faster, and more efficient way. In brief, modularly constructed buildings are built with pre-assembled building pieces produced in a factory, and then assembled on-site, reducing waste, manpower, and time compared to traditional construction.
Prefab came to CLM looking to generate business and awareness at an early stage of company growth. So we launched right in with a marketing campaign centered around common pain points in the construction industry.
We produced three targeted campaigns that included emails, landing pages, and printable digital assets, each centered around the benefits of modular and targeting builders, architects, and developers in the Bay Area and Seattle. The first focused on cost savings, the second on time savings, and the third dispelled common myths about modular buildings. After each email, each recipient received a phone call to ensure each prospect received the asset and had a chance to ask questions.
Step #1: Email
Step #2: Website landing page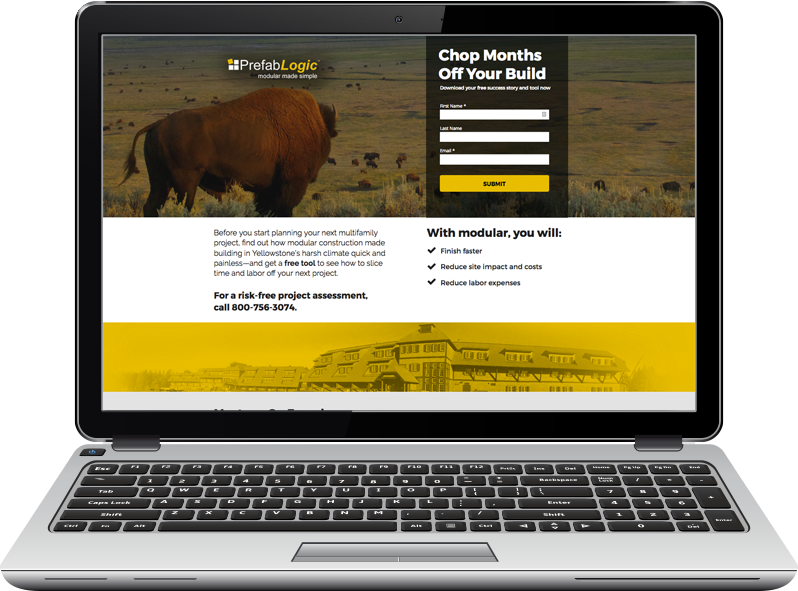 Step #3: Downloadable tool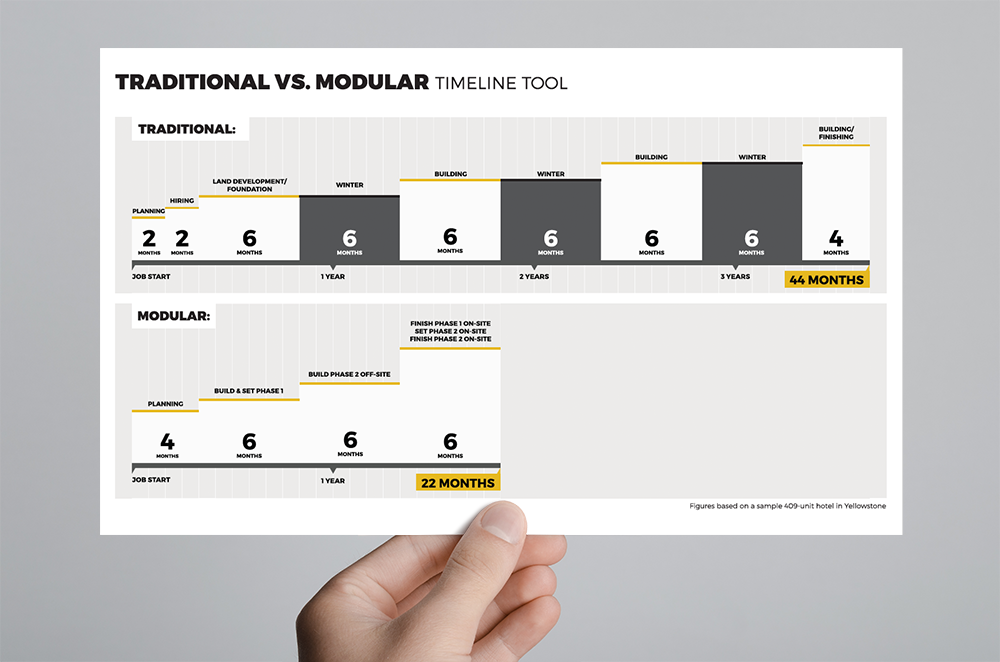 Each of the emails performed well, with an average open rate of 22.1%, average click rate overall of 5.13%, hundreds of landing page visits, and over 40 leads captured—well over the industry averages. Now two months in, Prefab is busier than ever, assisting in modular projects and spreading the word about modular construction across the country.
This was just a first step for Prefab. Future plans include a more thorough exploration of Prefab's brand, additional email campaigns focused on the services Prefab provides, tradeshow support, and a website refresh.
We're thrilled to be a part of Prefab's mission to build a more efficient future for the construction industry, and are enjoying the opportunity to build a new B2B brand.
CLM | Jun 26, 2017
---