MBA on Tap: Effective Business Conversations—A 5-Step Track Dialog Method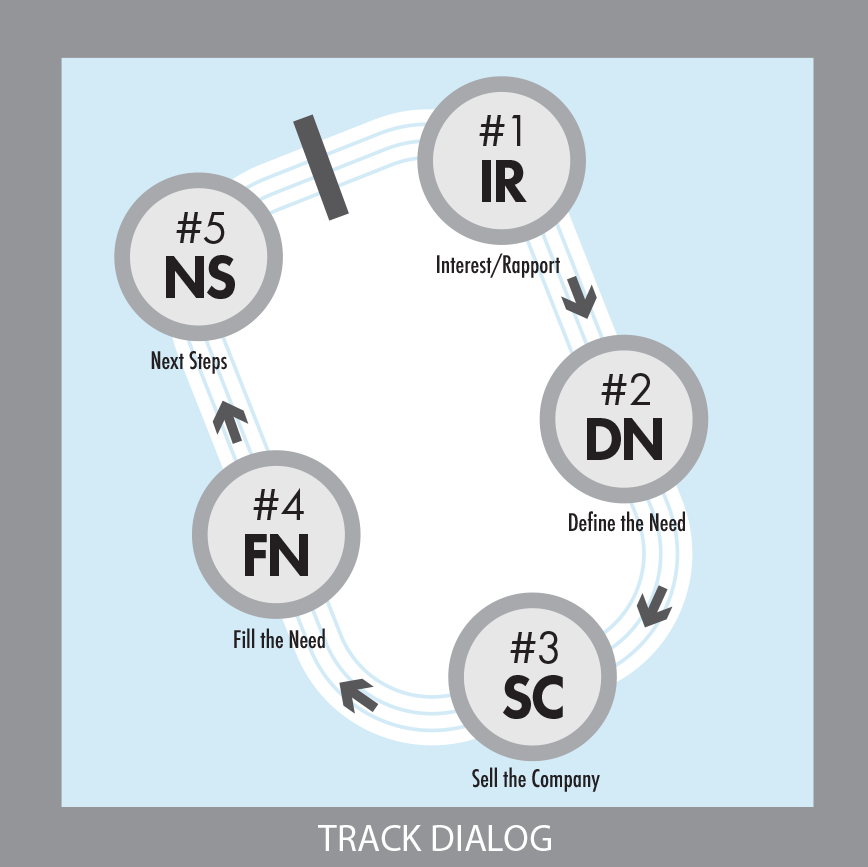 Prior to my first career job, I was a nerd. I had earned a degree in math, was a programmer for a couple years, and then received an MBA in IT. IBM offered me a job as a research programmer in Tucson and HP offered me a job as a factory sales development engineer in Boise. Although my sum total sales experience was selling Christmas wreaths as a Boy Scout, I took the road less traveled to Idaho.
One of my first sales training classes was led by a life insurance salesperson. I sat down a skeptic, but realized if you can sell life insurance, you can sell anything. So I sat up straight and started taking notes on a process called "track dialog," which has turned out to be constantly useful to me in business.
Here are the 5 steps of track dialog, and how you can immediately start practicing them:
Establish Interest/Rapport
Spend some time learning about the company and person before you talk with them. A quick internet search is a great way to get started. Then start your conversation based on what you know is relevant to them both personally and professionally. And have a couple open-ended questions ready in advance.
Define the Need
Research the organization and business situation. Find out what's working and what isn't. Find out who their customers and competitors are. Determine what's different about their products or services. Find out business needs they have.
Sell the Company
Determine the key elements of your company that are valuable based on the need. These in part will come from the research you have conducted up front and the new information you have received from subsequent conversations.
Fill the Need
Based on the information you've gathered and the products or services your business offers, present two or three benefits. It's important that the benefits you present are in the terms of the customer and have real value to their business.
Discover Objections and Set Next Steps
Wrap up the process with a thoughtful recap of the key things you've discussed, questions and objections that require follow up, and agreed-upon next steps.
It's called track dialog because the key is to follow a track. While the above is a typical track I follow, this isn't the only one that works. The important message is to have a track for each important discussion with a customer or prospect. It's a natural foundation to being a consistent, reliable business partner. And that's a big part of what everyone seeks in their business relationships.
CLM has put together a simple, sharable, printable tool to help you explore and discuss how this model might work for your team.
Brad Surkamer | Nov 10, 2015
---