MBA on Tap: Four Principles of Marketing Strategy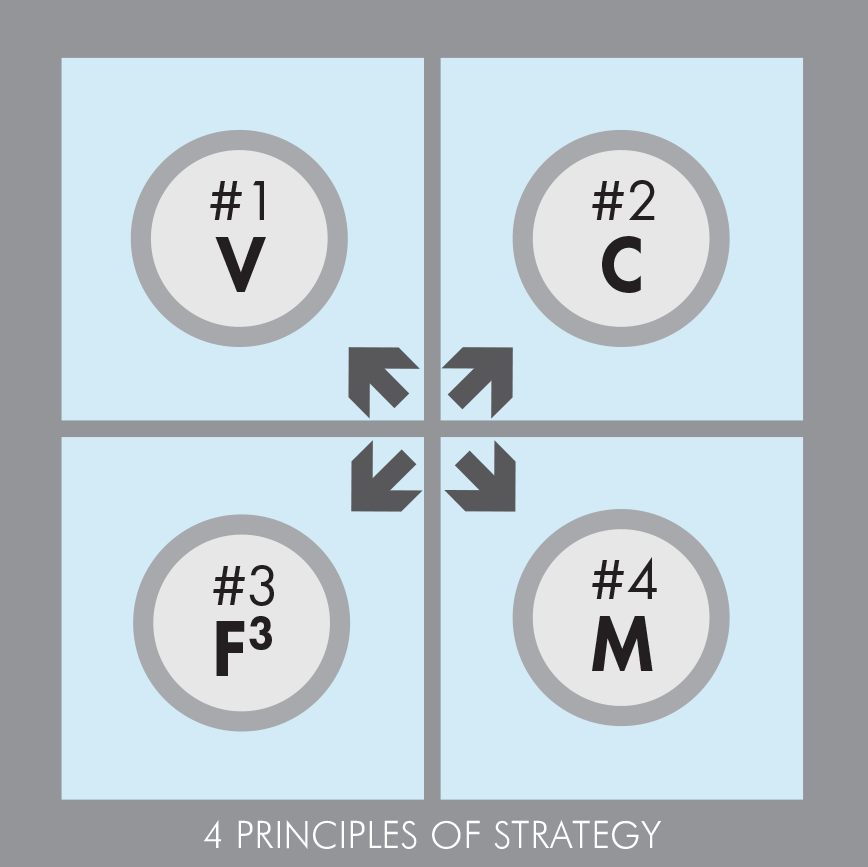 I recently met up with a colleague of mine from my days at Hewlett-Packard. As our conversation dove into the nuances of marketing strategy—and the need for solid principles to drive effective strategy development—a thought-provoking presentation from the past came to mind. When elected to the Technology Hall of Fame in 2010, HP thought-leader Dick Hackborn outlined four principles of strategy that still ring true and resonate powerfully for marketing today.
Over the course of his 33-year career at HP, Dick rose to become the executive vice president of the computer products division, as well as a member of the board of directors. When you reach that level, you learn a few things that few ever come to realize. Hard won and time tested, these four principles guided Dick throughout his tenure at HP as the chief architect of the LaserJet printer and the head of HP's networking and mini-computer businesses.
They now guide me too—even though I only captured them with cryptic notes on the original event program. So let me interpret these scrawled thoughts for you (possibly not quite exactly as Dick would've put it), so you can get on the path to strategic marketing success too.
1. Grounded Vision
"Forward-thinking" is a business buzzword, because it's what makes marketing buzz-worthy in the long view. Before you push forward though, you need to get grounded. Dive deep into the background of your industry, including the ways your potential customers experience it in the present. Then take all that knowledge, and project it onto the future. It takes an imaginative but rooted understanding of user needs—and insight on where the industry is likely to go—to develop a strategy with any real legs.
2. Divide and Conquer
Ever heard the saying, "If you market to everyone, you're marketing to no one"? Don't try to take a hill that's fortified. In a sea of nameless humanity, you need to speak to real individuals. Clearly define your market segments, and the personalities that drive each one. Then constantly redefine your target markets as technology and competition evolve.
3. Focus, Focus, Focus
Nothing's easier than getting off track. Keep your game plan in mind at all times, or you'll end up flailing around with reactionary responses, instead of making a real play for it. It takes a single-minded focus to take the tactical steps to realize your strategic vision—and reach your intended target. To go after new business opportunities, it helps to define responsibilities, roles, and action items for your team.
4. Realizable Business Model
Grounded in reality, you need to develop an appropriate business model that matches the business you're in. It's not easy, but it's totally worth it. You'll need a solid structure with a strong foundation to succeed.
We've created a companion exercise to help you get these four steps down, strategically. Download this printable, sharable tool to help guide your visionary marketing future.
Brad Surkamer | Jun 21, 2016
---