Help, I'm Descending into March Madness!
The hype of the NCAA Basketball tournament is one that you cannot seem to avoid. Even though teams play all winter, building up stats hoping to qualify, numbers and records are thrown out the window when it comes down to the "Big Dance."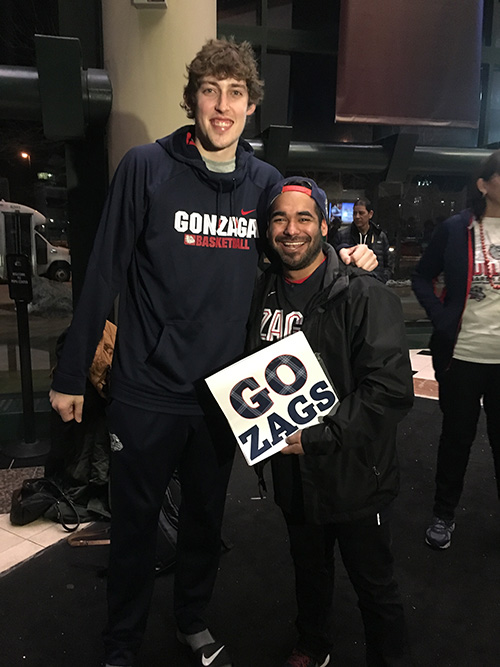 Filling out a bracket is the highlight for many tournament watchers. People across the country try to analyze matchups in hopes of predicting the correct winner and coming up with the perfect bracket. Every year I fill out a bracket and every year there are teams that surprise me and fill me with mixed emotions.
But this year, my tournament highlight was being able to watch my favorite team compete live in Denver, CO.
The atmosphere at a tournament game is unlike anything you've ever seen before: an arena filled with 20,000 people more nervous and excited than at any other point in the season, giving it their all to give their team the boost they need to advance to the next round. Teams always tend to play some of their best basketball in the tournament, and that's exactly what happened in Colorado.
No one expected Gonzaga to advance past the first round as an 11-seed. But to the delight of the Zag faithful, they have shocked the nation, pulling off huge upsets against both Seton Hall and third-seeded Utah to get to the sweet 16.
Two more weekends of breathtaking, stat-defying college basketball remain. I can't wait to watch and see who this year's National Champion will be. And though watching in a bar is fun too, being there in person was definitely worth the expense.
Enjoy the tourney, and go Zags!
Oscar Mariscal | Mar 23, 2016
---