IAFE Wrap-Up: See Ya, Las Vegas
Each November, I have the pleasure of attending the International Association of Fairs and Expositions (IAFE) conference in Las Vegas. This year was another great experience, but also a bittersweet ending to IAFE in Vegas.
My conference started on an educational note. Sunday, I had the privilege of teaching an Intro to Advertising and Social Media course to professionals from across the country for the Institute for Fair Management. For the past 8 years, I've had the opportunity to share my expertise with other Fair professionals, and it's rewarding not only because I like sharing, but also because I learn in the process of answering questions and hearing about each attendee's specific challenges.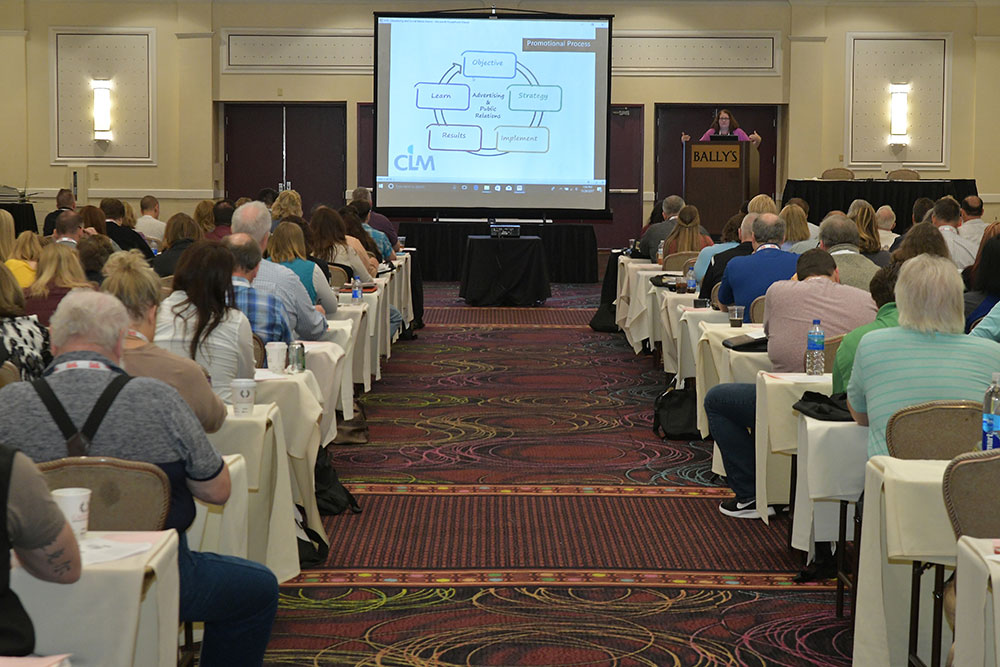 Once the guts of the conference began, I had another reason to be happy. The Western Idaho Fair and CLM again received a number of communications awards, including first place awards for the new website and mobile app we launched this year. The app in particular was highly regarded, and since I knew how hard we worked to make it useful and cool for our visitors, it was a tremendous moment of pride for me. We also won numerous others for our TV spots, brochures, and the once-in-a-lifetime Total Eclipse of the Fair event.
I love IAFE because it highlights those things that distinguish the fair and expo industry from most others. For one, fair professionals are always looking to help each other out, creating a fun, collegial, and collaborative conference environment. Seeing and hearing about other fair line-ups, competitions, and marketing campaigns gives me lots of ideas of how to improve upon the success of our own. Secondly, there's the nature of the business itself that makes the conference special: when was the last time that you saw alligators, trapeze artists, magicians, leaping dogs, and sword swallowers at Dreamforce or Content Marketing World?
As IAFE moves on next year to San Antonio's Riverwalk, I'll miss Vegas and all of the cherished memories I have there with my CLM and WIF colleagues and fellow Fair marketers. But I'm looking forward now to brainstorming next year's campaign so we can head to IAFE and celebrate even more in 2018.
Becki Woodbury | Jan 15, 2018
---