On the Road with an 84-Year-Old Speed Demon and Commercial Tire
She's a family farmer, a great grandma, and a total speed demon. Meet Milly Whitted, the charismatic 84-year-old star of the latest testimonial in our "On the Road with Commercial Tire" campaign. Featured in a short film, two :30 commercials, a radio spot, and innumerable social media posts, Milly is quite the character. In turn hilarious, inspirational, and outlandish, Milly made for an ideal leading lady.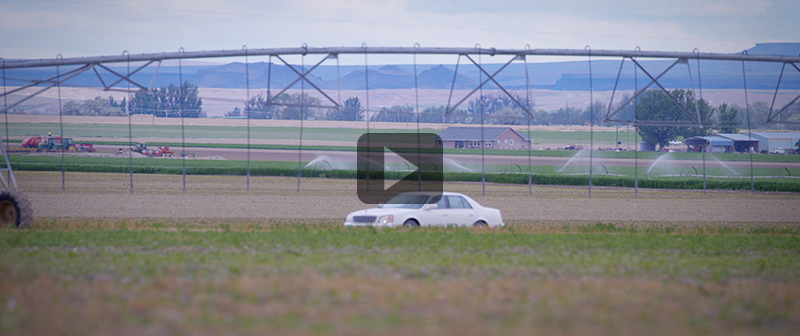 In fact, before we even met her in real life, she also made a star example for our initial client concept presentation over a year ago. Back then—after our creative team came up with this campaign to showcase the wide reach of Commercial Tire through the lens of real customer stories—we started brainstorming potential people to feature.
"Hey, what about my grandma?" said Brian Whitted, the on-call tech support guru from Ivie & Associates (our parent company), overhearing our conversation. "She's been both a farm and a retail customer of Commercial Tire's."
So when we pitched the initial idea, we mocked up a "Milly"—a grandma with a big extended family living on a rural farm and reliant on her car. It made for an ideal example case study.
But it wasn't until we met Milly that we realized just how great this story could be in real life. Milly has a spectacular 1,000-acre view, an infectious laugh, a positive spirit, a wicked sharp wit, and honestly, more energy than me—nearly 50 years her junior. She's a born storyteller. She's raised over 200 children (including foster kids and exchange students). Plus, she's got an amazing connection to her local Commercial Tire. What could be more perfect?
We had fantastic time filming Milly and her family, and absolutely love the end results. Every time we air it—for our clients, our friends, strangers we stop on the street—people laugh out loud. You just can't help yourself with Milly.
See (and pass around) the short film for yourself at CommercialTireFamily.com.
Jessica Holmes | Aug 25, 2017
---