Road Stories: Behind the Wheel of a Moving Account
I'm starting to understand the true meaning of, "when the rubber hits the road." When I took on the Commercial Tire account just over a month ago, I hit the ground running. And let's just say, there's been a lot of ground to cover ever since.
Behind the scenes, working with Commercial Tire has honestly moved me in powerful ways (and not just by driving around on their industrial-strength tires). It's been a family business for nearly 60 years, and you can see the true care and commitment everywhere from the garage to the boardroom. The company is solidly rooted in the ethics of the West: hard work, high adventure, and a genuine love for what you do—plus the people you encounter—on a daily basis.
For decades, Commercial Tire has been driven by the motto, "Keeping you and your family on the road." Earlier this year, we decided to make that saying come to life in a testimonial campaign geared to show off the true spirit of these road-worthy families. And when we say family, we mean any group bonded in a meaningful way. Work families. Farm families. Nuclear families. Meerkat families (ok, maybe not this one).
We started off the campaign with a pretty big family. Cutting Edge in Boise, Idaho is the largest landscaping contractor in Idaho. Every day, they deploy over 150 people to far-flung locations in 75 trucks with over 40 trailers. They're both turf and road warriors.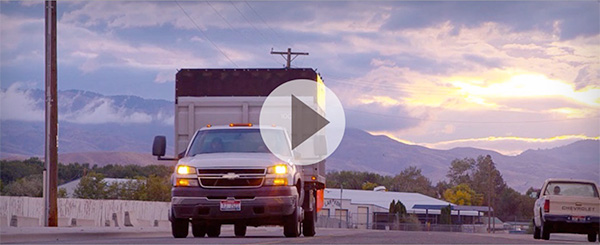 I came in on the Commercial Tire account at the tail end of production for this spot, and was blown away by the final results—both a 30-second spot and a longer take on the story. You can see the pride, commitment, and sense of community radiating off the screen. This is what it's all about.
The storytelling-centric approach is one we'll continue to explore with other Commercial Tire families throughout the West over the course of the next year. We're excited to tell the stories of the real driving forces around here. And I'm excited to be behind the wheel of this highly moving account.
CLM | Nov 28, 2016
---