Social Media and Corn Dogs
Here at CLM, we know that social media transcends more than just a presence across the various online channels. When we embark upon this aspect of a client's campaign, not only do we ensure consistency of branding and messaging, we create engaging, interactive content that aligns specifically with each social media outlet. And, we identify the metrics that deem such initiatives successful.
So for the Western Idaho Fair – a 10-day county fair event – we were asked to attract more people and have them engage in more activities. And the kicker was that we were also asked not to spend more marketing dollars than we did last year. We welcomed the challenge. Armed with comprehensive insight into our primary target audience, moms with children age 3 –18, we relied on social media platforms to deliver content that positions the Fair as the place for unequaled family entertainment.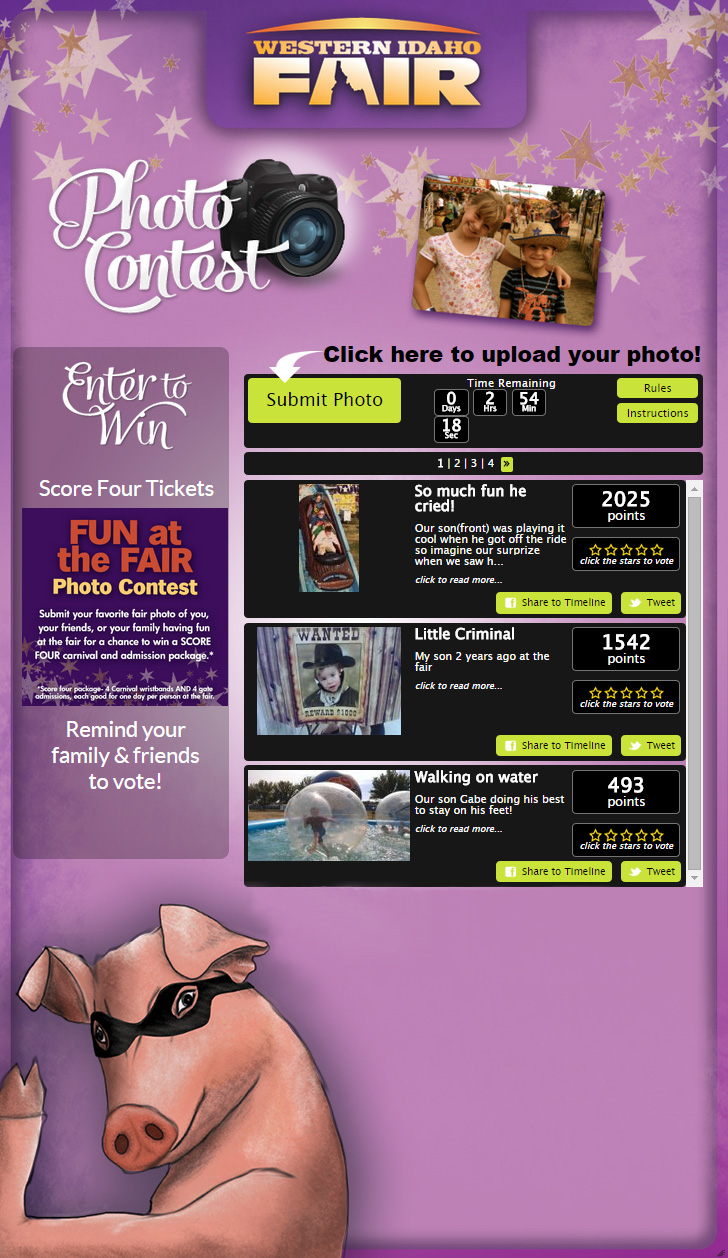 The approach was the creation of timely content, including details about the fair exhibits, how to enter, real-time contesting games that promote "sharing" and return visits, and sponsor mentions. We were diligent in crafting a strategic content schedule, creating posts before, during and after the 10-day fair. For content delivery, we engaged multiple social media channels, as each offers its own unique value. We leveraged Facebook as the backbone for all content, and developed channel-relevant content for Twitter, Instagram, Pinterest, and Flickr as well. For an example, check out our Facebook Photo Contest image on the right.
And these were this year's results:
Attendance grew by 13,000 (5%+)
Facebook presence grew by 20%
Twitter presence grew by 75%
Instagram had 702 posts with a record 25,214 page views
Corn dogs sold – still counting!
We're well aware that social media by itself did not garner these results. However, when aligned with complementary marketing activities (TV, outdoor, radio, PR, promotions), the entire campaign achieved the level of success desired by the Fair and the CLM team. It goes without saying that social media, much like corn dogs, is here to stay.
CLM | Nov 3, 2014
---