MBA on Tap: The Idea Maker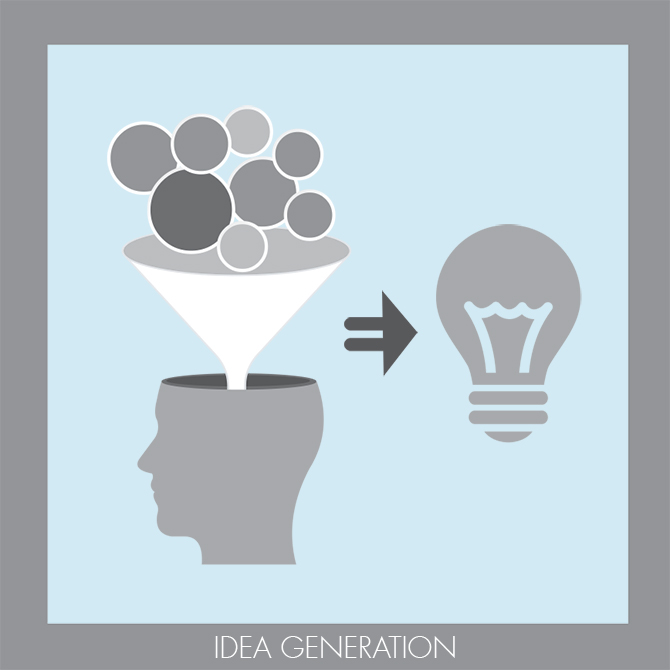 "The habit of mind which leads to a search for relationships between facts becomes of the highest importance in the production of ideas." – James Webb Young (1939)
I'm an avid reader of advertising and business books. There's usually the latest industry bestseller currently getting buzz in business networking circles on my desk. But marketing genius is never outdated, and those old guard titles on my shelf still resonate powerfully today, like the iconic Ogilvy on Advertising or the breakthrough Marketing Warfare by Al Ries and Jack Trout. I often go back to them—usually finding some unexpected new insight inside.
When I took the leap from technology sales and marketing to launch CLM Marketing & Advertising in 2003, an agency veteran and great friend of mine gave me his favorite ad book to read. A Technique for Producing Ideas, first published in 1939 by James Webb Young, is a real classic. Young was one of the most brilliant, interesting figures in the early days of the US advertising revolution. In the 1920s, he started in the ad business as a 16-year-old wunderkind and rose to become an executive for J. Walter Thomson. In the 1930s, he went on to become a professor at the University of Chicago. Fueled by an insatiable curiosity and cross-disciplinary mind, some of the concepts he explored in this book have now been corroborated by modern science on creativity.
I studied Young's book intensively—and my one-page summary became core content in a workshop I developed called, "Defining Your Unique Value Proposition & Marketing Strategy," that CLM gave to the Idaho chapter of the Young Presidents' Organization.
Steve Jobs once said, "Creativity is just connecting things." Ideas are not new, but a surprising combination of existing ideas can be explosive. Good to great ideas stimulate others to add to them, like a positive feedback loop. However, producing new ideas is hard work, and a process is required. As Young said, "The production of ideas is just as definite a process as the production of Fords; that the production of ideas, too, runs on an assembly line."
I updated and polished that original one-sheet on how to produce an idea, James Webb Young style. I hope it proves as useful to you as it has to me, now and far into the future.
Brad Surkamer | Aug 4, 2016
---