MBA on Tap: The Key Issue
Having worked at organizations ranging from global giants like Hewlett-Packard to regional boutique agencies like CLM, I've had many learning opportunities.
It's interesting how this experience helps see which business principles from MBA school have proven to be timeless classics. One definite keeper I've been sharing with my teammates at CLM's parent company, Ivie and Associates, is the concept of The Key Issue.
As America's largest retail marketing agency, Ivie's managers have to constantly balance working in the business with working on the business. In the midst of all this, The Key Issue is coming in handy. It's helping us strike the balance between solving today's problems and seizing tomorrow's opportunities.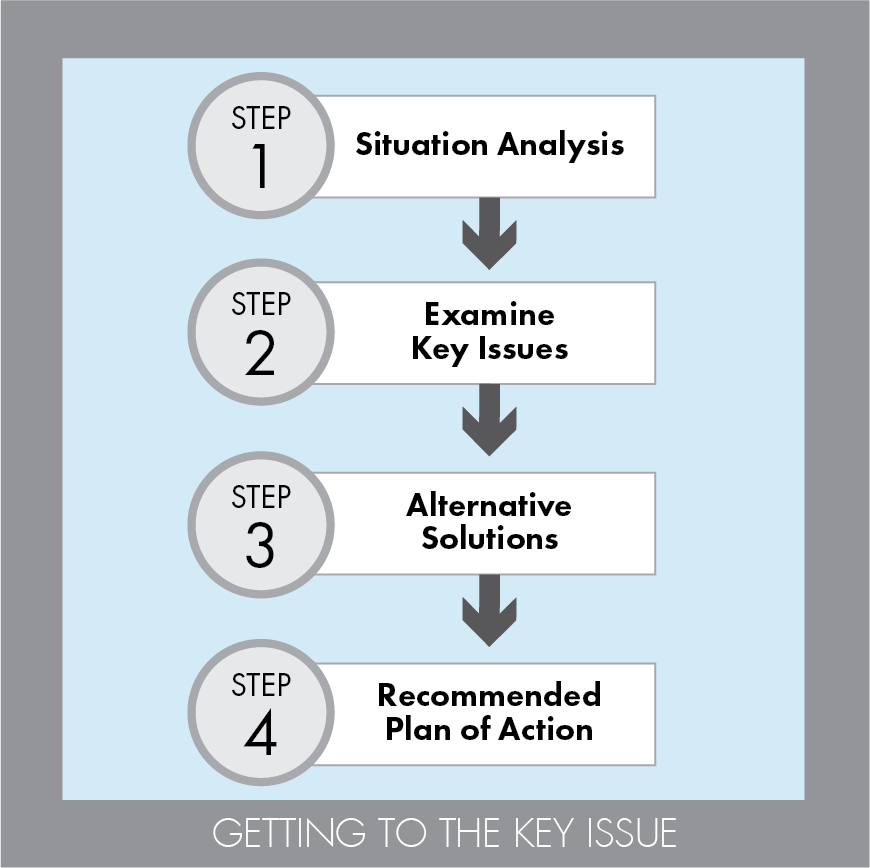 I first learned The Key Issue concept in business school from Neil Jacobs, who had been a successful manager at IBM before becoming a professor. Professor Jacobs taught us a process to both solve issues (work in the business) and pursue opportunities (work on the business) in a way that would optimize the value of each. We used real business case studies to practice the principles.
The process starts with identifying the one Key Issue, analyzing alternative solutions, selecting the best solution, and mapping next steps. All on one page.
These real-world case studies all presented many issues—big and small. From those days in business school until today, I learned that when the organization has solved The Key Issue, there's another one to solve. And that's okay because solving each Key Issue becomes a pattern of moving the business forward.
When writing this blog I looked up Professor Jacobs. He helped me remember some of the key ingredients in this important process. It was terrific to reconnect with this important person in my life. Thank you, Professor Jacobs for teaching me an approach that has served me well for many years.
Learn this essential approach in our printable, shareable companion tool.
Brad Surkamer | Feb 14, 2017
---