The Lighter Side of a Photo Shoot
The "Inception" Photo – A photo of a photo of a photo of a photo of a photo.
Whenever I tell friends or family that I'm heading out on a photo shoot, the responses I hear in return indicate a general misconception that photo shoots are all fun and games. The reality is that photo shoots require planning, coordination, attention to detail and comfort with the unpredictable.
General photo shoot stress stems from the following concerns:
Sticking to the shoot schedule;
Maintaining client happiness and their desired level of involvement;
Keeping actors happy and fed;
Ensuring sets are ready for your crew (especially difficult in a live working environment like a car dealership, with customers coming and going);
Keeping an eye on the weather and adjusting the schedule as needed;
Prepping scenes that are on deck for the next shot;
Preparing actors for their roles and providing input on wardrobe, tone, and style;
Interacting with the client throughout; and
Making sure you take a minute to breathe and get a bite of food, too.
Staying on your toes for hours is exhausting. But with any photo shoot, there's still plenty of time for fun, and it's an essential component of any successful shoot.
In that spirit, enjoy the following "behind the scenes" photos from our most recent photo shoot at Corwin Ford in Washington's Tri-Cities. Many thanks to Corwin Ford, Tick Tock Media Productions and our wonderful selection of actors who all helped make this shoot not only a great success, but a great time.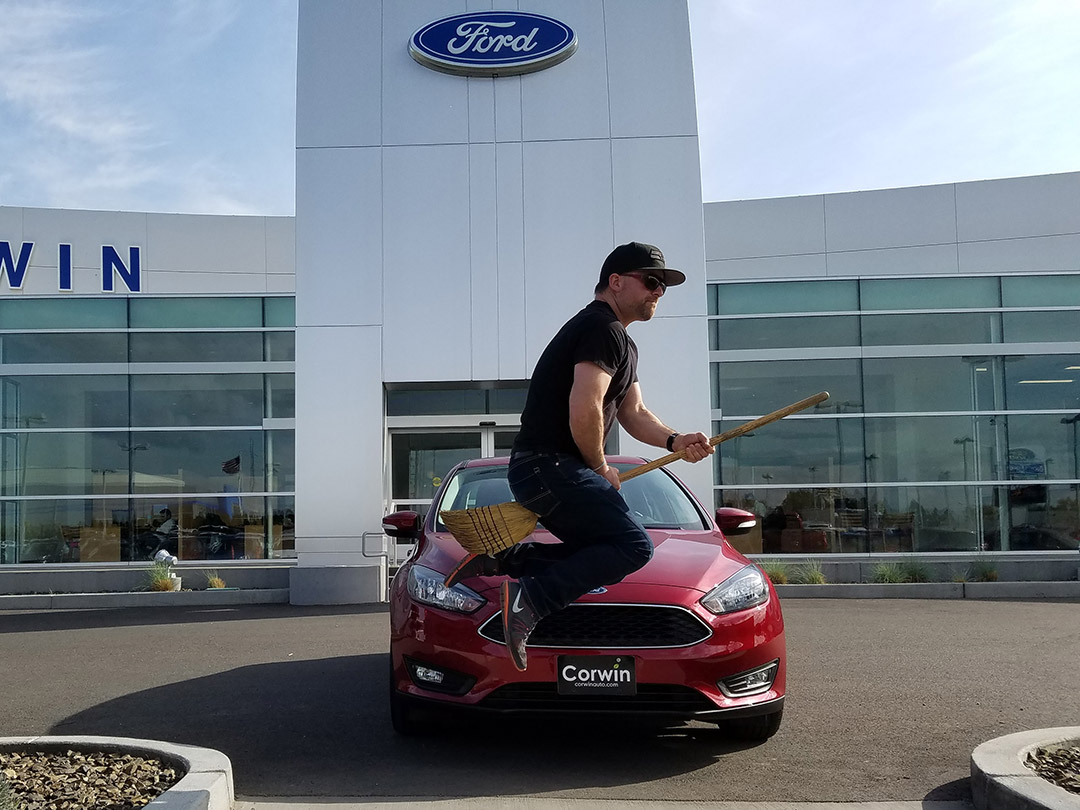 Max getting his Harry Potter on after a quick clean-up of the shot's foreground.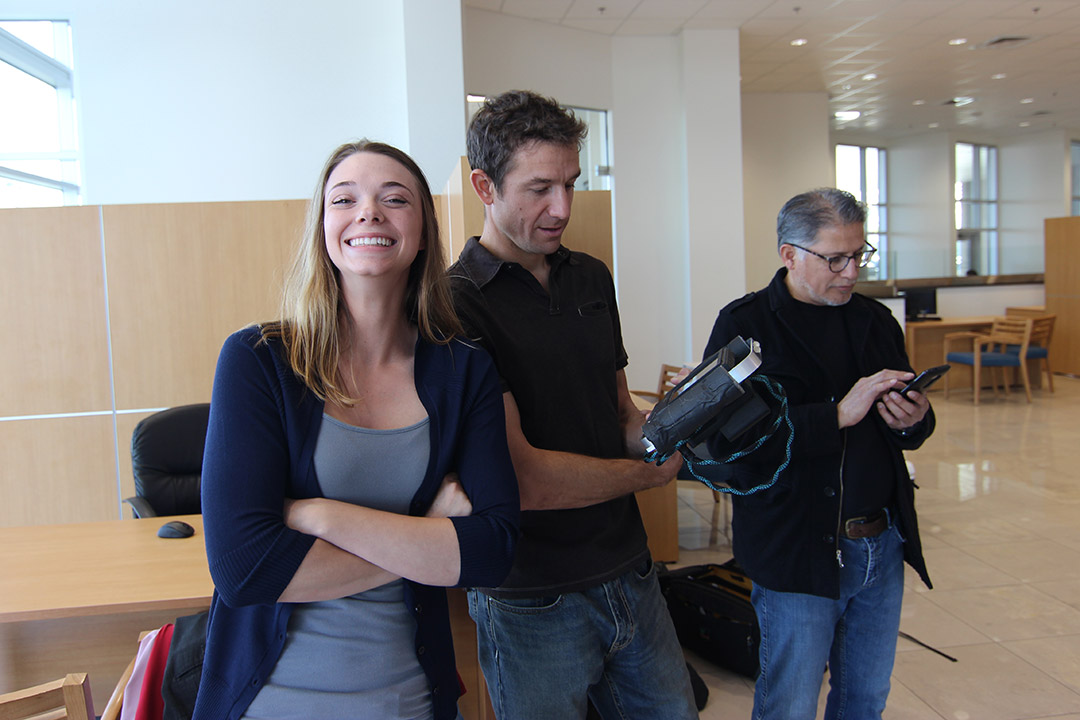 Actors Jessica and Raphael prep for the next scene.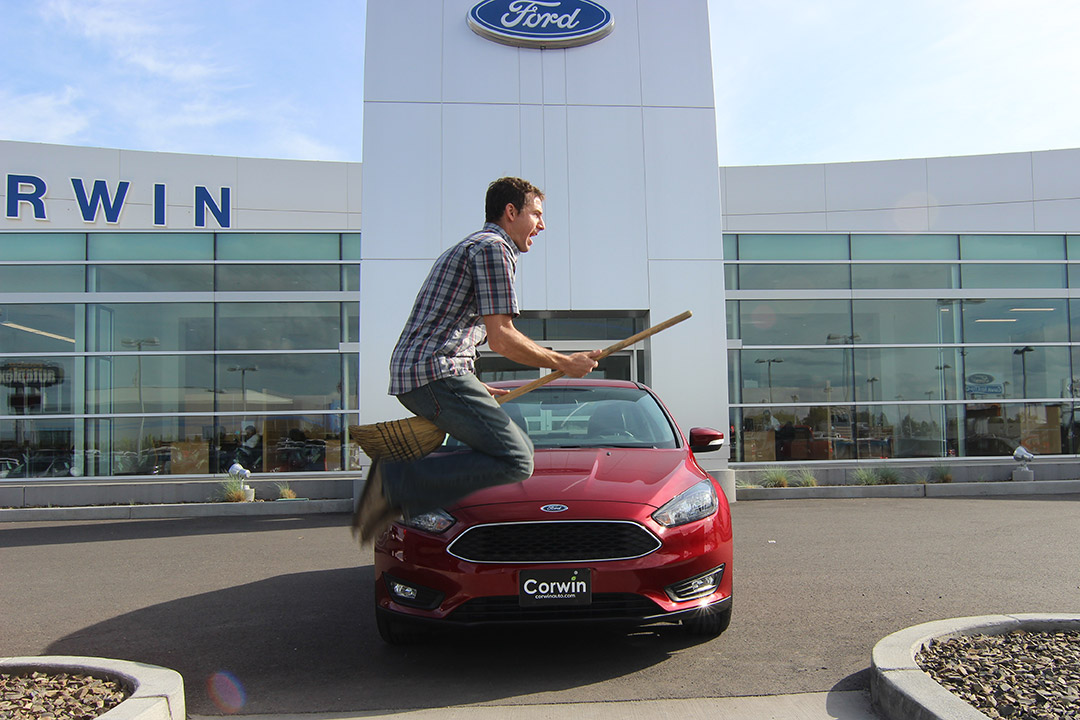 I take my turn on the Quidditch pitch.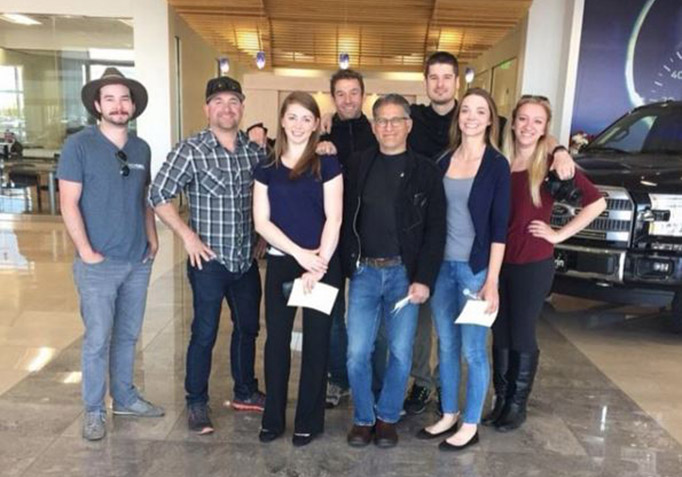 And that's a wrap!
Mike Gerhardt | Apr 25, 2016
---