Typography: A Secret World of Informed Decisions
There's a secret world out there: the world of typography. Okay, maybe it's not so secret, since all of us see and interact with typography on a daily basis. It's on street signs, websites, apps, cereal boxes, and shampoo bottles. We're all in a relationship with typography whether we know it or not.
When I pick up the menu at the local cafe, I always spend time looking at the typography. While my roommate only sees the words spelling out the dishes, I see choices. Someone had to decide which font to use, which size, which color, which weight. All these choices play a part not only in how the viewers interpret typography, but in how they interpret everything around it.
Sitting in that restaurant, I'm picking up clues about what style of food they serve and who their clientele is, all from just the menu font. That's the power of typography: you're processing the message before you've even read the text.
That's why it's so important to make conscious and appropriate choices when choosing typefaces. Yet typography selection is often overshadowed by other brand decisions—like colors and logos. While these are also very important choices, typography is at the heart of how people will receive your brand message.
Here at CLM, typography plays a significant role in how we approach design for each one of our clients. Here are a few examples from accounts I work with: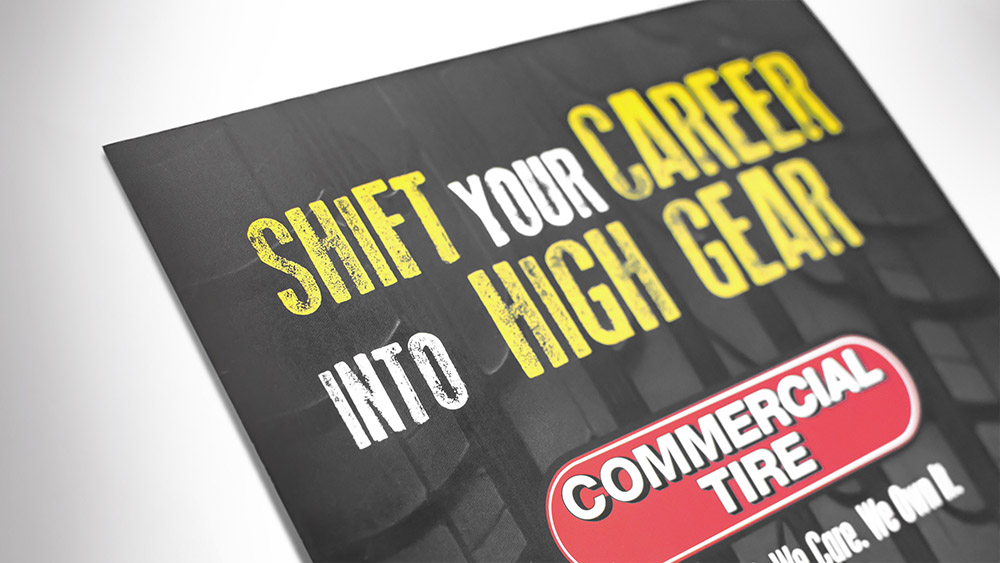 Commercial Tire uses a font that is distressed, bold, and condensed, mirroring the aesthetic of a tire tread mark. Used minimally in their content, the use of this font has built a brand recognition for them.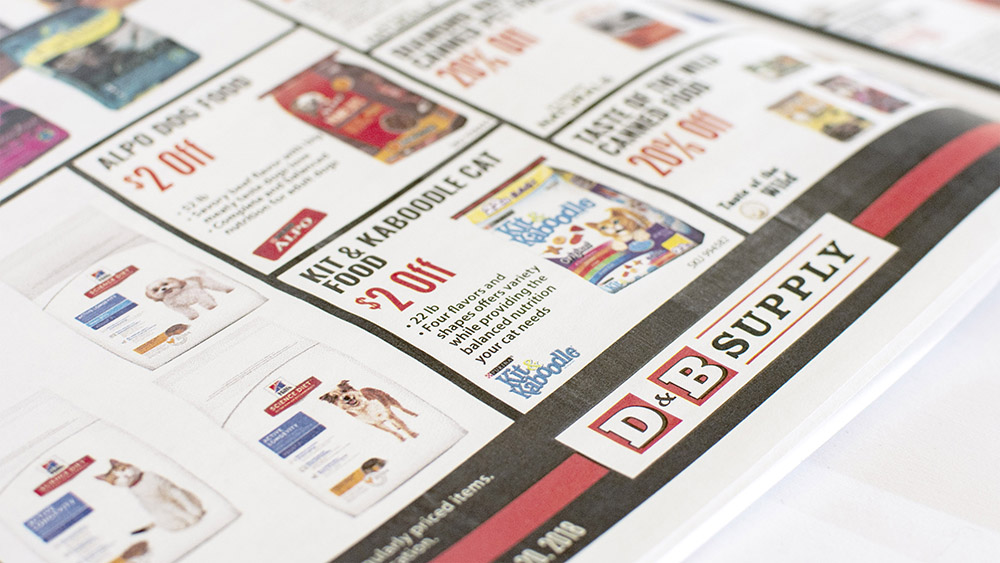 D&B Supply uses a clean, minimal font on their sales flyers that is designed to make the text easy to read and unobtrusive. It calls no attention to itself so that the viewer can focus all of their attention on the products being advertised.
Moovia uses a font that's crisp and streamlined, like its products. The machined and geometric monoweight font is purposefully inorganic, while the wide letterspacing used gives a luxury feel.

Each one of these typography examples represents a hundred small decisions made in partnership between CLM and the client. They're informed by each brand's values and aesthetics and always chosen with intention.
The next time you're watching movie trailers or trying to decide between two products in the store, take a moment to consider the typography and its secret world of informed decisions. After all, they were made with you in mind.
Meagan Hermanson | Oct 18, 2018
---