Unconditional love for a trouble maker
I first met Charlie at the West Valley Humane Society. At twelve weeks old he looked up at me from his kennel with his giant floppy ears and stole my heart. I'm sure he was thinking, "Yes! I met the perfect schmuck who will probably let me get away with anything!"
He was a very good puppy for about two weeks. Then he got crazy. After coming home one day to discover he had dug a hole in my carpet (yes… a hole… in my CARPET), I decided to go find some help. He manipulated his way through two dog trainers before I found a program that worked. Life was good, and I was proud.
Then spring came, and with it, thunderstorms. Three-year-old Charlie deciding to attack my laundry room door. Maybe he was trying to get into the laundry room because it's safer in there? MUST DESTROY DOORS TO FIND SAFETY.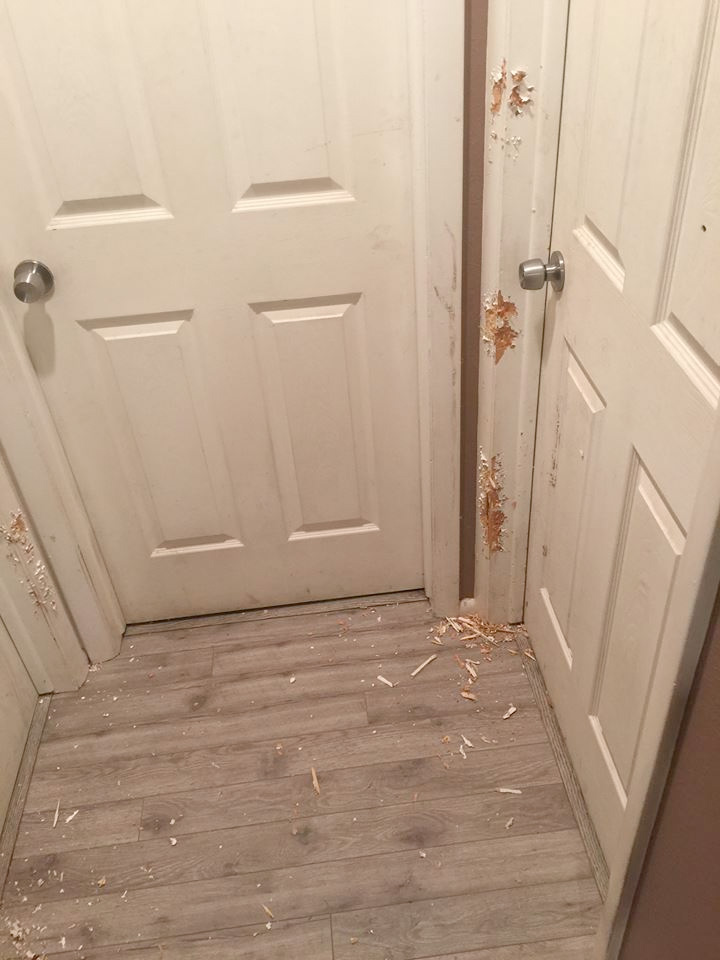 K, bad dog. Just don't do it again, okay Charlie?
Of course he did.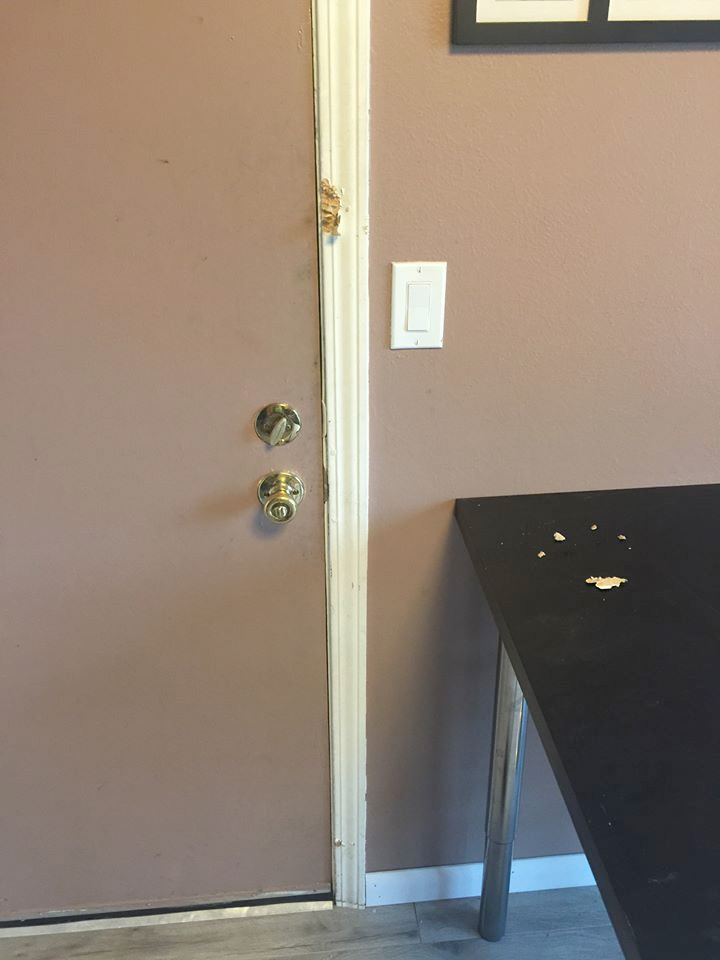 I remember running home to let him out and check on him. The weather was beautiful and I was heading back out to meet some friends nearby. I was gone for maybe an hour. Enough time for a beer on a patio before a thunderstorm struck out of nowhere. Suddenly, I remembered the laundry room door and the dog I had left alone.
When I got home, everything seemed fine at first. Then I noticed a piece of chewed up wood on my table. It had been ripped from the trim around my garage door. Upsetting, but not the end of the world. He must have had to stretch his full length to chew on that off. Silly dog, I said with a giggle.
Then I turned and walked down my hallway, and that's when I saw it. Every door had been attacked and destroyed. He had chewed all the way through the trim, mangled door knobs, scratched off paint. I dropped to my knees in shock and horror.
I cleaned up the mess, forgave the dog, and invested in every anti-chew and anti-anxiety product I could find, including a thundershirt.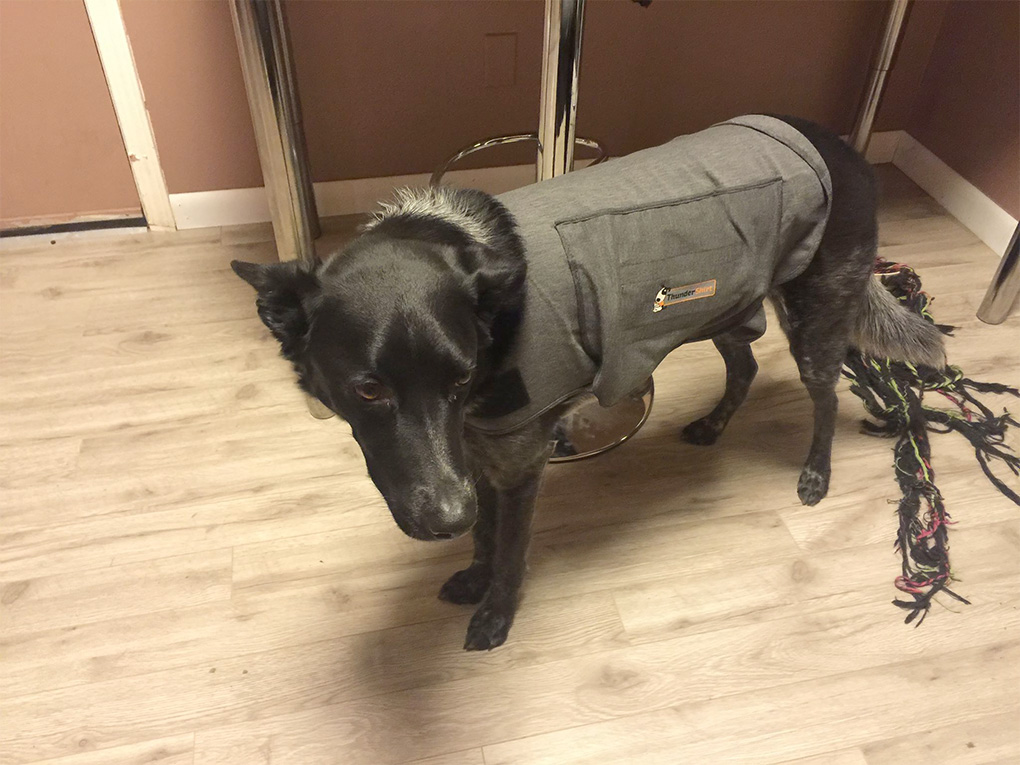 And now, hundreds of dollars later, all I can do is hope it's working. Because how could you not love a face like that?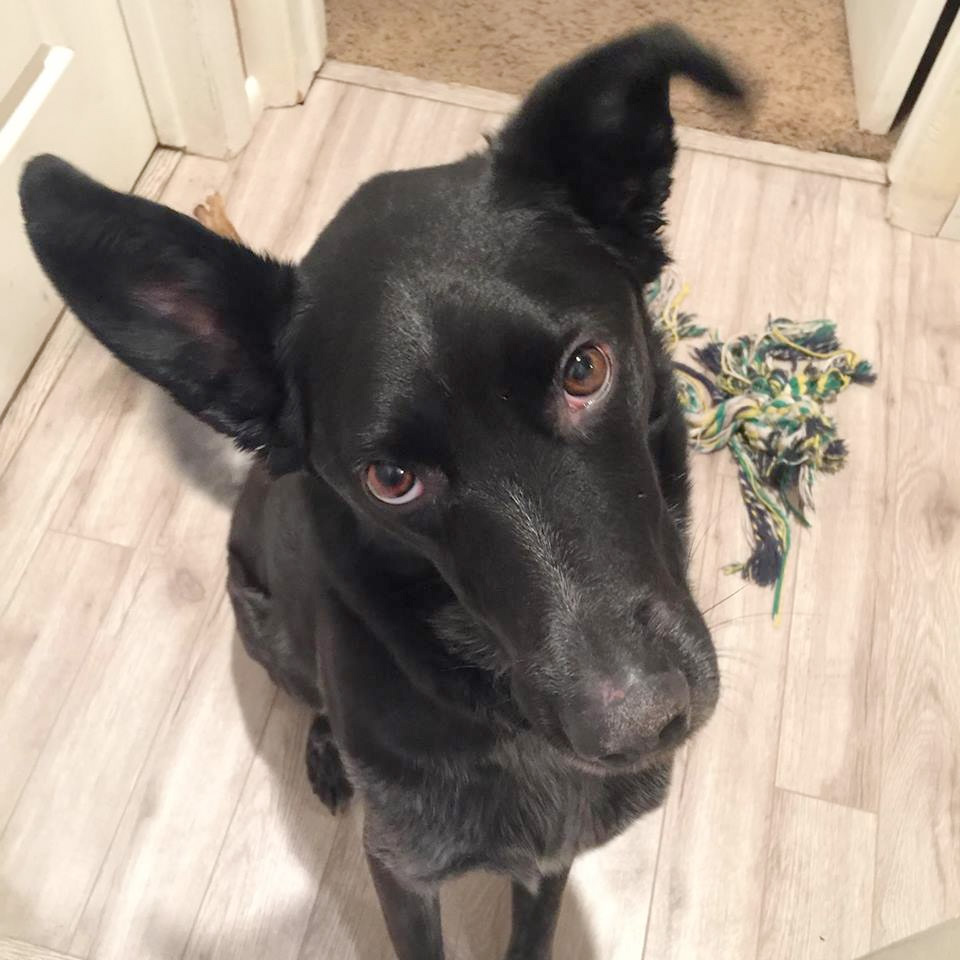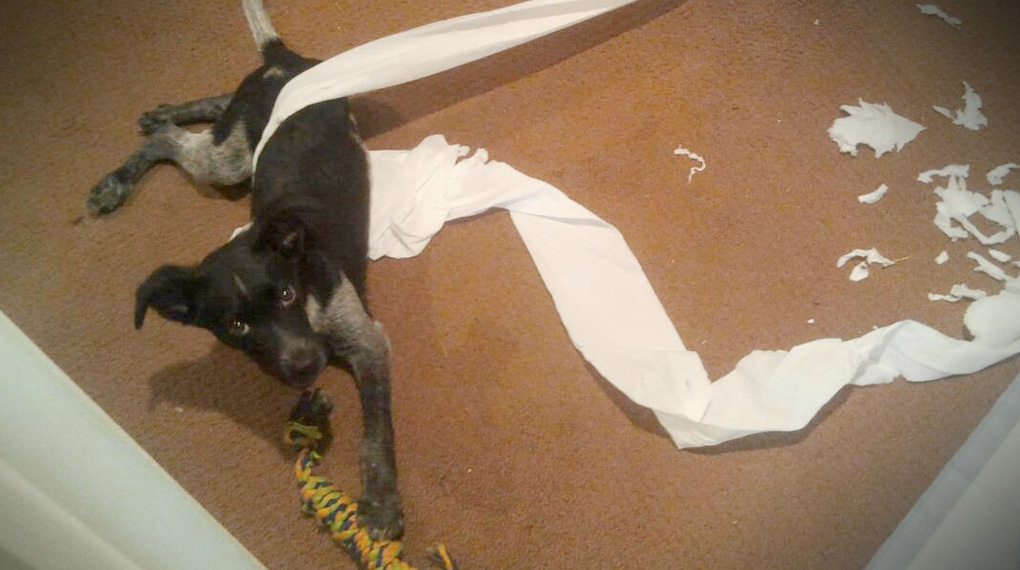 Nicolette Laursen | Feb 23, 2016
---