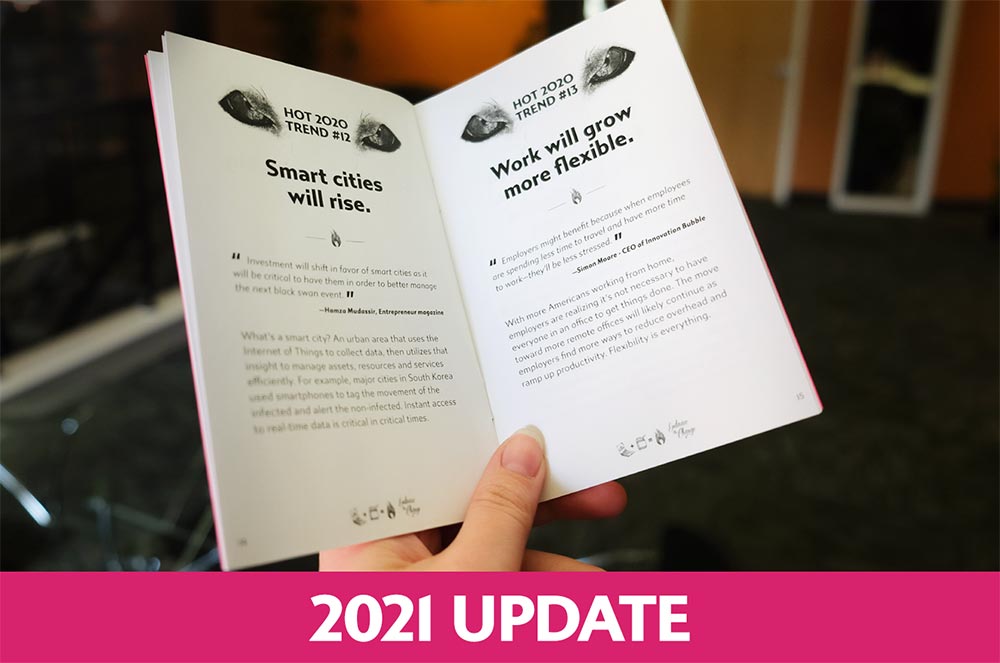 3 Disruption-Time Trends That Became Future Facts
In March of 2020, as the pandemic was just beginning, my banker recommended a book to me: The Anticipatory Organization: Turn Disruption and Change into Opportunity and Advantage by Daniel Burrus. I read, highlighted, and took notes in the columns of this incredibly timely information. We were entering a time that felt like it would be one of the most disruptive in history. The novel coronavirus would change behaviors in ways that would impact businesses far into the future.
I knew it would be critical for the future success of CLM and our clients to understand the hard new trends emanating from the covid disruptions, then set strategies that took these new trends into account. In the spring of 2020 I researched, assembled, and self-published the handbook: "19 Disruptive Trends."
Over a year later, three of these trends are clearly becoming hard trends or future facts:
Covid Trend #1: DIGITALLY, WE'RE NOT GOING BACK.
"People have become more comfortable with digital offerings…Once they fall into the new routine, and get used to the ease of delivery at their door, such shoppers may be hard pressed to return to brick-and-mortar"
– Adrianne Pasquarelli, Ad Age
Covid Trend #7: SUPPLY CHAINS WILL DIVERSIFY.
"There is a sharp need for a more distributed, coordinated and trackable supply of components across multiple geographies and vendors while maintaining economies of scale."
– Hamza Mudassir, Entrepreneur
Covid Trend #13: WORK WILL GROW MORE FLEXIBLE.
"Employers might benefit because employees are spending less time to travel and have more time to work—they'll be less stressed."
– Simon Moore, CEO of Innovation Bubble
When the disruption from Covid is layered on top of the exponential adjustments brought on by the digital sea change, the need for anticipation and rapid innovation becomes paramount.
Failure, which none of us like, will happen, but the cost of doing nothing is greater than the cost of failing, learning, and doing again. Failing is key to any innovative process. We must challenge ourselves to fail fast so we can learn faster, especially in turbulent times.
Brad Surkamer | Oct 28, 2021
---