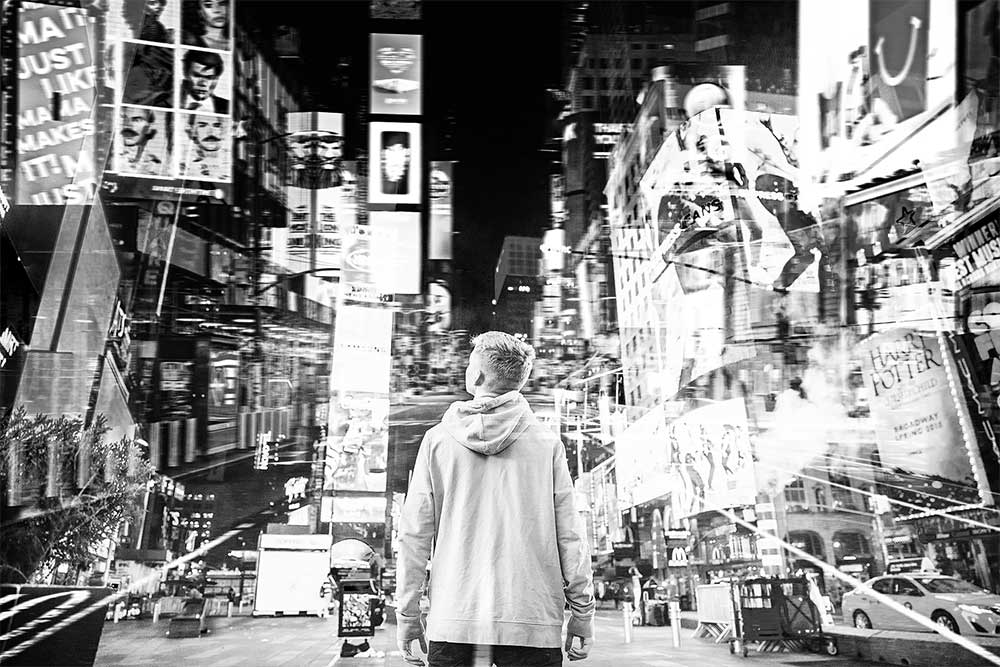 Standing Out In A Moving World
With so many brands competing for attention on every channel, companies are under more pressure than ever to stand out. In a world where consumers are hit from every angle with options on how to spend their money and time, successful companies need to create unique value in order to find success. A quick study of a few "iconic" brands can help us identify what makes them feel special…and indispensable.
Chick-fil-A for example, crushes their corner of the fast casual food market with exceptional customer service (not to mention that lemonade…). Dyson vacuums have become synonymous with high-tech. Amazon changed the game – next-day delivery on an ultimate, massive selection has become the impossible standard everyone else needs to live up to. Disneyland doesn't sell admission, they sell "The Happiest Place on Earth" and Tesla revolutionized vehicles, turning everyday commuters into cultish fans. These iconic brands have already reached the pinnacle of "special" by changing their respective industries through a unique approach or attribute.
If you look closely, you can see that these brands have a few common characteristics.
Their standard of quality is above the competition.
They have consistent performance that you can count on time after time.
They elicit an intensely emotional connection to their audience creating an almost cult-like following.
These companies go beyond just being reactive in their response to the market conditions of change and disruption. They use anticipatory thinking to guide decision making regarding the driving market forces. This creates exponential change that they use to their advantage.
Over the past two years, the pandemic forced virtually all business to change, in many cases overnight. More companies went digital in more, new ways. This led to greater use of cloud computing, online ordering, product pick-up and delivery, automated call center bots, online meetings, and quick, innovative solutions for supply chain issues.
During this time, digital transformational forces were already underway, accelerating business experiences from physical to virtual. As Daniel Burrus reported in 2020, the pandemic accelerated the pace of over a dozen key technology categories by five to ten years. These tech changes represent what Burrus refers to as "future fact"—meaning they will happen. In the Anticipatory Organizational Model & System, these facts are called "hard trends" and should not be ignored.
"Hard Trends: a future fact that will happen.
The key is that it cannot be changed."
—Daniel Burrus
With the pandemic chaos and remarkable advancements in technology, there's an increased need to focus attention on the quality of your product or service in both design and deployment.
As this digital transformation accelerates, the concept of product brands has been dramatically expanded to include all the multi-channel virtual services around the product. Accordingly, customer journey touch points, both physically and virtually have been expanded as well. This creates both risk and opportunity.
For example, if your online ordering experience confuses your customer, or does not measure up to the perceived quality that they receive in-person, your brand will suffer.
But flip that around – imagine this online ordering option is well-designed and has advanced customer buying history and "interaction experience" thereby increasing the ease of customers ordering and re-ordering your product. Your customer experience will be sent to the next level.
What is required, then, is a deliberate and systematic assessment of your post-pandemic customer journey map. This needs to include all the technological changes, new touchpoints over the last two years, and identification of the hard trends that are going to happen. Looking at it this way will help guide your organization to identify new growth opportunities.
Finally, another Anticipatory Organization concept: "If an innovative technology can enhance a customer's product or service to make it more special, it will be done. And if you don't do it, someone else will."
Don't only fix past problems. Identify emerging technologies and trends and get ahead of them before they happen.
The only constant in the business world (and life) is change. In a constantly evolving technological landscape, reacting ably and gracefully to change is expected. Driving change, through anticipatory thinking, is something special.
Sep 30, 2022
---