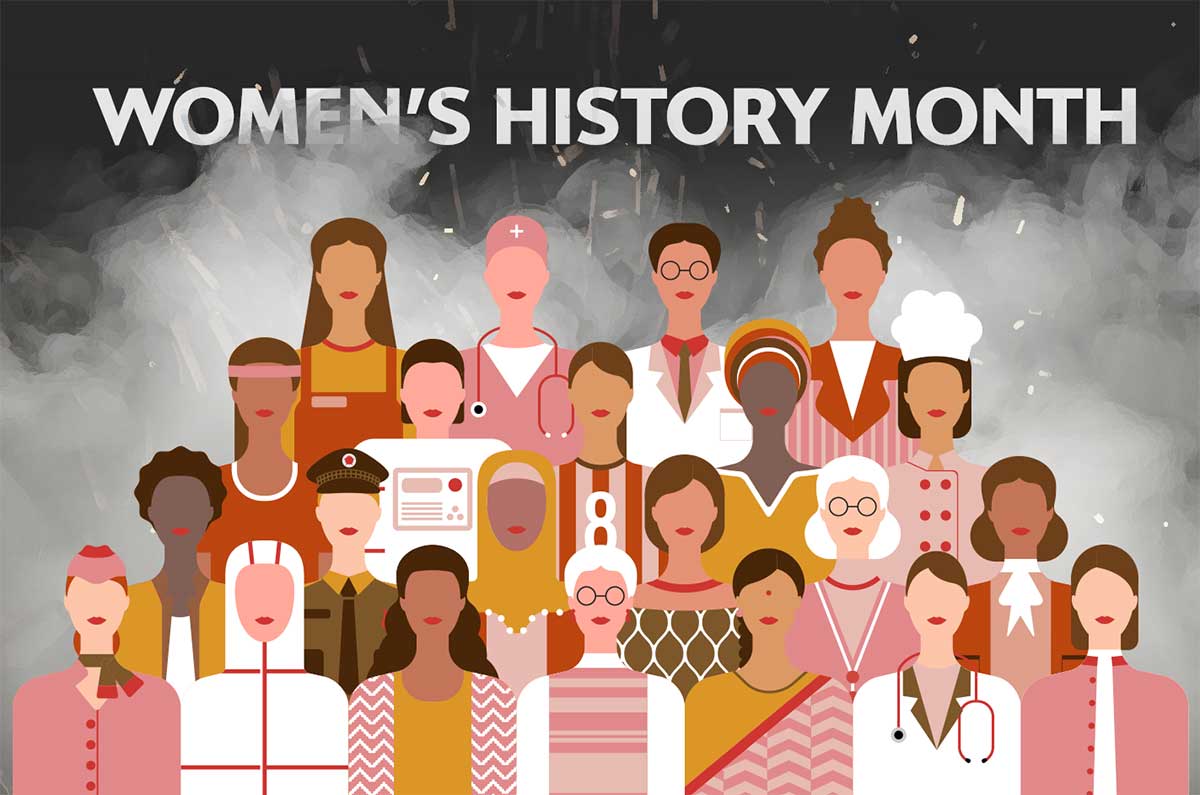 How Women Are Providing Healing and Promoting Hope
Happy March and Merry Women's History Month! Since this year's theme is "Women Providing Healing, Promoting Hope", we wanted to shine a light on women who have been providing healing and promoting hope through health care and education while the world is still spinning on an uneven axis.
In the last two years, healthcare and education have done multiple 360s to accommodate for constantly changing crises. The ability to weather these storms and come out on the other side, still dedicated to their profession, exemplifies a powerful ability to adapt and innovate to make a difference in the lives these women touch every day.
"What you do makes a difference, and you have to decide what kind of difference you want to make."
– Jane Goodall
Women in Health Care
COVID-19 has opened our eyes to the gaps in health care that have left patients and healthcare workers needing more. Women in health care leadership and support staff have used their voices and industry expertise to fill those gaps and provide physical and mental wellness in their patients and peers.
From the article, Adapting and Creating Healing Environments, written by three women in healthcare, Debbie Gregory, Jaynelle Stichler, and Terri Zborowsky, they mentioned a Karin Henderson. An Executive Director of Strategic Management, who was asked to transform a vacant women's hospital into an intensive care unit facility.
In a time where hospitals were at capacity, and people were getting turned away because there aren't any more beds, evaluating and adapting different sites to transition into intensive care clinics, is crucial to the over-all survival of the population.
While environmental adaptations are important to improve the health space and provide healing, the ability to adapt to an extremely stressful workspace and find a way to give your coworkers a distraction in order to heal mentally, is quite a feat as well.
Lori Marie Key, a nurse working at St. Mercy Livonia Hospital in Michigan, did just that as she sang, "Amazing Grace" to her coworkers that were preparing to take on a long and difficult shift treating Covid-19 patients.
These women in healthcare take their expertise and use whatever is at their disposal, whether that's a vacant building or ability to carry a tune and use it to fill a need and provide some healing to those around them. Thus, inspiring nurses and doctors, resulting in better patient care.
Women in Education
Teaching is challenging enough without throwing learning from home into the mix. However, women in education have been using their ability to adapt so they can innovate their teaching process and lesson plans to promote learning accessibly.
Ife Damon, a high school English teacher, utilized lessons in persuasive writing to encourage the kids to write about social and political issues. With these lessons, her students became "change agents"; aware of the world and their part in changing it. Damon taught them under the curriculum, all while showing them how to use their voices to manifest a better future.
However, to manifest a better future, children must fertilize their minds for ideas to sprout – and what better fertilizer than books? One librarian in Virginia, Deana Dueno, took it upon herself to deliver library books to the students directly. As Dueno filled her car with books, she made sure the children's minds didn't suffer by giving them an outlet for imagination. A prime example of women in education, innovating their process to fill a need.
How We Can Support These Women
To celebrate Women's History Month, support a healthcare professional or educator in your area.
For example, in Idaho, there is a group called Idaho–Adopt a Healthcare/Frontline Worker. In this group, you commit to one person by giving three gifts over a three-month period. This group adopted a Christy Bennet, who is a nursing supervisor for Family Medical Residency of Idaho.
Bennet commented on her gifts by stating:
"I was in tears that whole evening just thinking, 'Someone thought I was worth the time to adopt me," she said. "It's one of the best ways to connect with somebody in our community that has been working hard the last year just trying to keep going every single day. I can't describe the amount of gratitude I felt just receiving something from a random stranger."
– Christy Bennet
So, take the time to give thanks and show appreciation for these professionals. Because in the midst of chaos, these women have stayed strong in their ability to provide healing and promote hope.
CLM | Mar 25, 2022
---